About
Painted by the Shore brings people together by inspiring creativity with our one-of-a-kind projects while at the same time offering an environment to socialize with old friends & make new ones.  Our goal is to bring joy to the modern woman's life by being thing she looks forward to after work or being home all day.  We simplify the DIY process by eliminating the need to scour the internet for projects, gather supplies from multiple stores & follow written instructions.  
One-of-a-kind workshops are our specialty & you'll find that our materials never include traditional canvas.  Instead we take a more unique approach by focusing on mostly usable art projects- lanterns, glassware & serving trays to name a few.  We also rotate in new options throughout the year- reclaimed wood ornaments during the holidays, faux pumpkins in fall & more. 
In addition to our Paint & Sip Workshops & Live/Recorded Virtual Events, we also offer Private Parties in offices, homes & in collaboration with our local venue partners.  Click HERE to request Private Workshop options & availability!
Don't have any workshops in your area, or want to host a Painted by the Shore event in your public space?  Click HERE to contact us.  
Painted by the Shore was founded in April 2013.
Meet our Team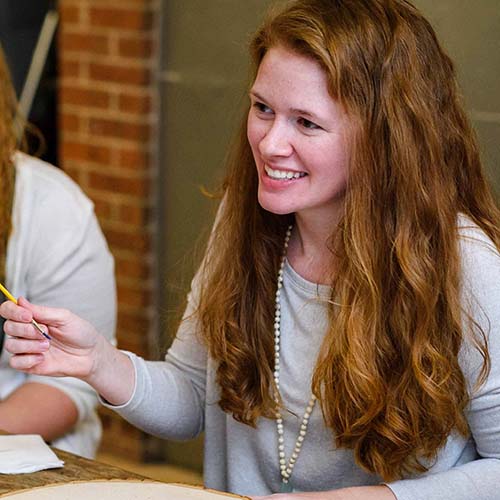 Kristina | Founder & CEO
In 2013, Kristina launched Painted by the Shore (PBTS) as a handmade shop who's purpose was to bring art to the everyday lives of their customers.  Then, as a way to grow awareness of PBTS, Kristina taught her first painting workshop in 2017 & fell in love with encouraging people to gather creativity. From there, PBTS expanded into other areas of New England, added Virtual Workshops & launched a line of home craft kits- DIY in a BOX. Kristina continues to grow the business from her hometown of Branford, CT & plans are underway for expansion in 2022.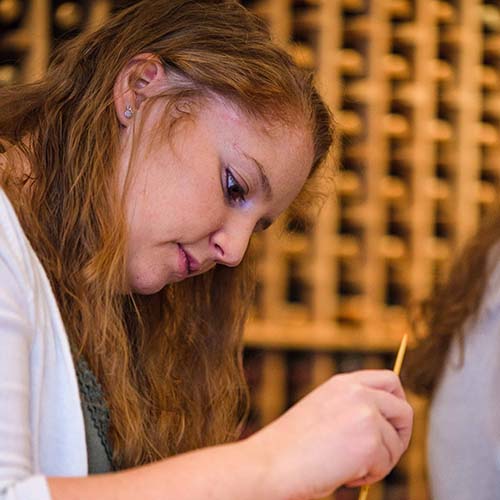 Valerie | VP of Operations
Valerie was PBTS's first hire in 2018. She now manages all of our workshops, venue partnerships & instructors.
Familiar with more materials than we can count, & a former cake decorator, Valerie is always ready to take Kristina's project ideas/designs & transform them into workshops.